Your Complete Snow & Ice Management Source Since 1993
COMMERCIAL • INSTITUTIONAL • INDUSTRIAL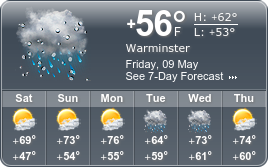 This Winter, Hire the Best Snow & Ice Management Organization.
Snow Butlers has a large staff of experienced professionals who know how to keep your business open, regardless of weather conditions.
Now you can have a worry-free winter, knowing your snow plowing, ice control, and snow removal needs will be met.
Snow Butlers is a member of the Snow & Ice Management Association.
We subscribe to Weather Works LLC for both long-range and up-to-the-minute weather conditions

Over 20 years serving the tri-state area.
Call or email us for a free, no-obligation quote today! We provide winter weather services to retail centers, malls, hotels, motels, conference centers, medical buildings, nursing homes, apartment buildings, churches, corporate offices, corporate plazas, corporate parks, factories, manufacturing facilities, schools, government buildings, city properties, and more! References will be provided upon request.

Site last updated on August 28, 2020 by Fjordstone Website Design